We are excited to share the news with you that we will be in this huge Expo event!
Here are important details for this big event we extracted from the official website for you.
—-- Extracted event details—---
The Healthcare+ Expo Taiwan is the signature expo in Asia Pacific centred on advanced digital healthcare technology and new bio-medical developments. The expo strategically brings together influential leading medical institutes, ICT tech giants, biotechnology and medical companies to create a stage for interdisciplinary collaborations and to foster innovations and explore emerging opportunities for healthcare now and tomorrow.
▍Features
◉ Top-rated Expo in APAC markets
◉ Access to 1,000+ decision makers at hospitals in Taiwan and APAC
◉ Access to 20,000+ trade visitors with purchasing powers from 49 countries
◉ Meet ICT tech giants Acer, Asus, Advantech, AUO, Compal, Coretronic, Foxconn, InnoLux, iEi, Inventec, Qisda(BenQ), Quanta, Wistron and a lot more

◉ Join in with multinational conglomerates Abbot, GSK, Hitachi, IBA, Intuitive Surgical Sàrl, Microsoft, NVIDIA, Philips, Varian and more
▍Fast Facts

More details:Healthcare+ Expo Taiwan https://expo.taiwan-healthcare.org
◉ Date and venue
Date:2 to 5 December 2021
Time:a.m.10:00 – p.m.18:00
Venue:Hall 1, Taipei Nangang Exhibition Center (TaiNEX1)
Booth number:K604 (see the floor plan below)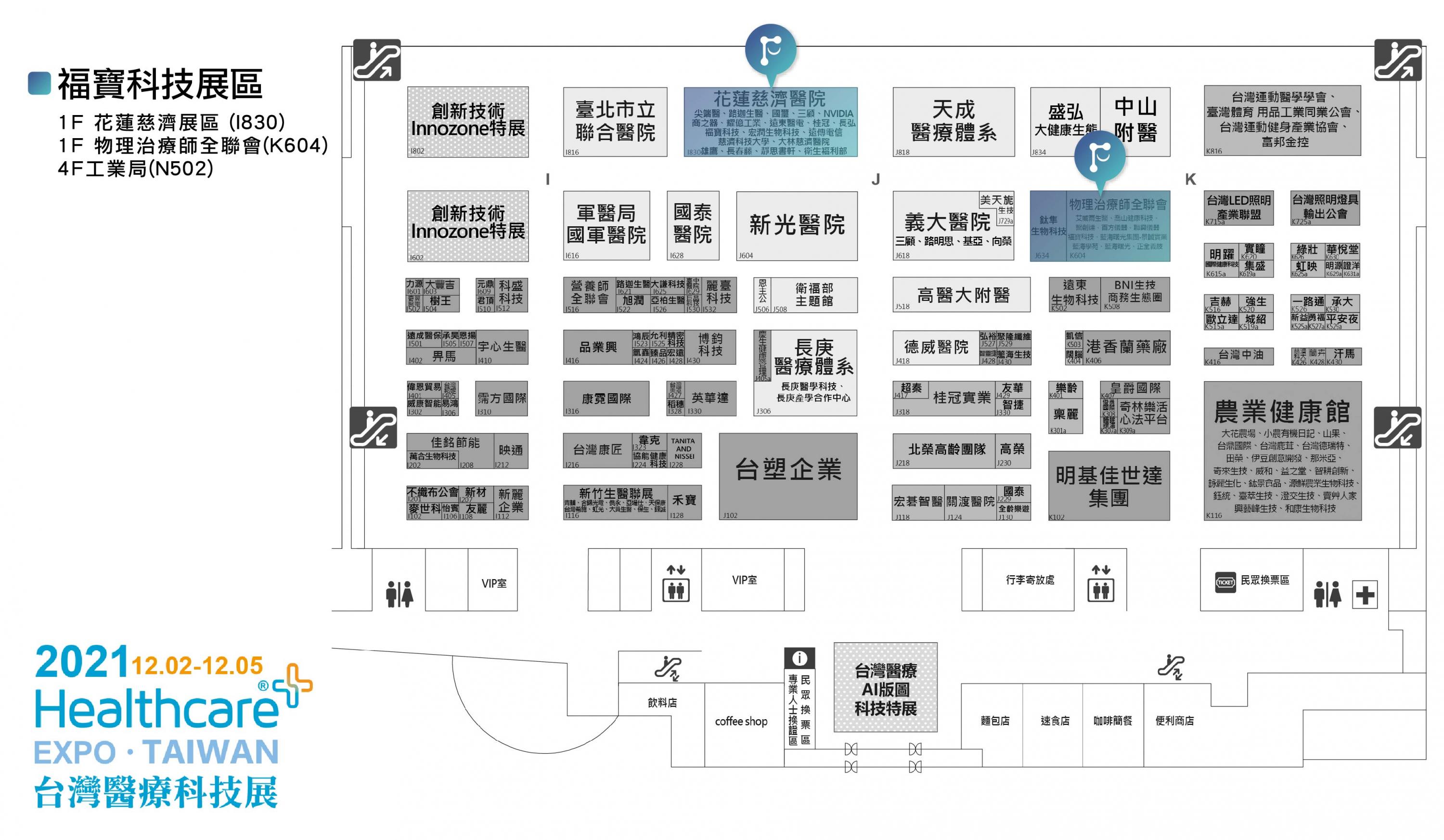 FREE Bionics Facebook page
https://www.facebook.com/FREEBionicsInc
#Exoskeleton Robot #Walking Training #Stroke #Stroke Rehabilitation #Rehabilitation #FREE Bioinics # Expert of exoskeleton #2021 Healthcare+ Expo Taiwan